About Us

The Waikem Auto Family is a family business selling new and used cars in Canton and Massillon, Ohio. There are more than 1,000 vehicles at one location, including many of the top models in the industry today.
You will find new cars from Ford, Honda, Subaru, Hyundai, Kia and Mitsubishi. If you're looking for a used car in Massillon or Canton, Ohio, you're in luck. We have more than 400 used cars sale, all of the popular makes and models!
Used cars for sale Canton, Ohio
Used cars for sale Massillon, Ohio
The Waikem Economy Lot is Massillon's best choice for a low-priced used car. Our economy lot specializes in vehicles approximately $12,000 or less. These are clean, affordable low-priced vehicles.
The Waikem Auto Family is Stark County's original home for Credit Amnesty! We specialize in bad credit car loans. Our award-winning special finance department works with more than 30 lenders and 90 percent of our customers will drive home in their next vehicle.
Get pre-approved now with no social security number or hard credit pull!

Auto Service and Repair
The Waikem Auto Family is the best place for automotive service and repairs. We have six service departments with certified, trained technicians. We fix your car right the first time.
If you plan to wait here while you're vehicle in serviced, you will sit in a state-of-the-art waiting room with free WiFi, phone charging stations, theater seating, TVs, and free water, coffee and popcorn!
Waikem has been named Canton's best auto service department in the Canton Repository!
Schedule a Service Appointment Now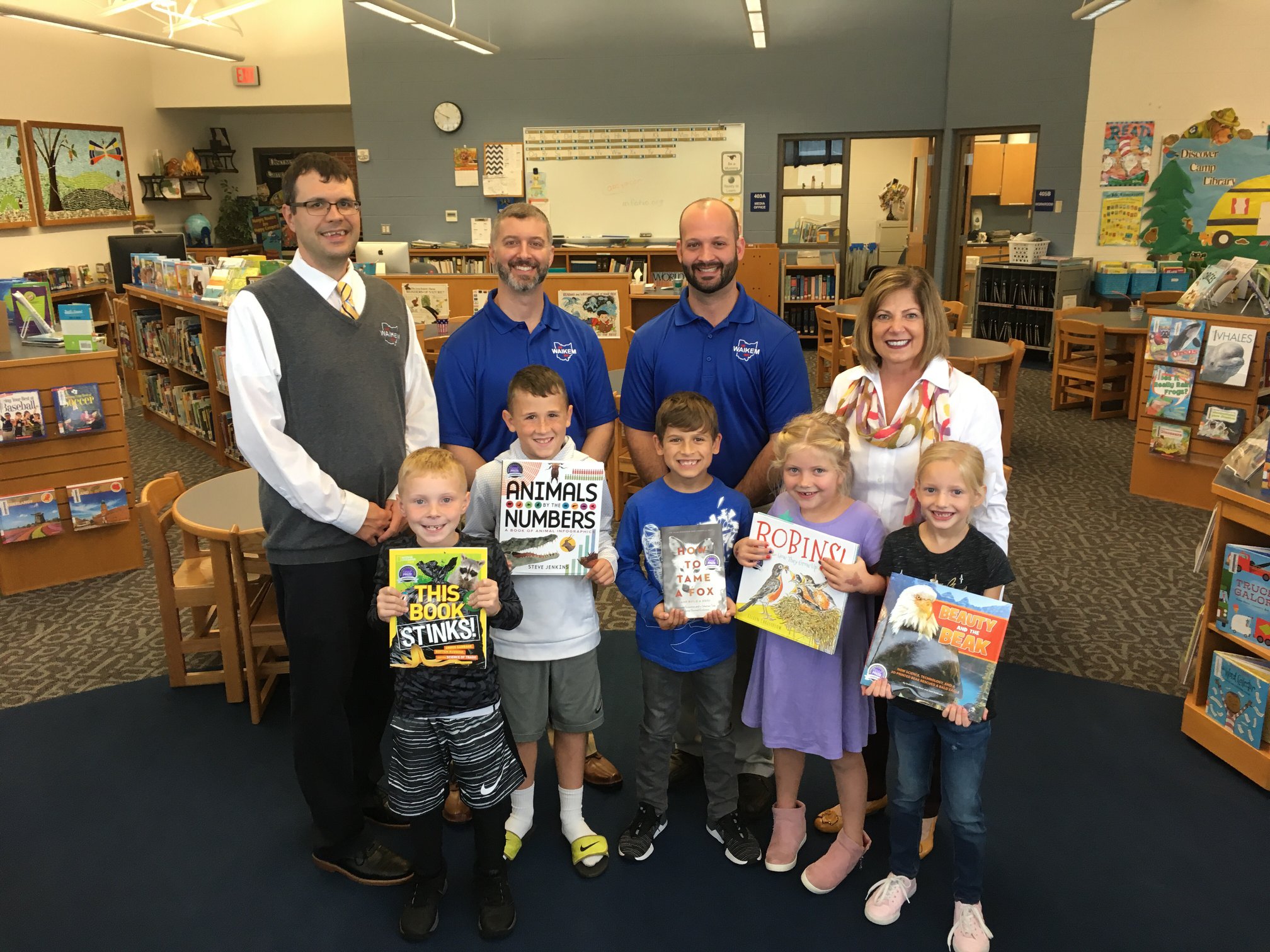 Waikem Collision Center
If you've been in accident, the Waikem Collision Center is Canton's favorite auto body shop. The Collison Center offers state of the art technology to repair your vehicle. Our innovative paint shop offers perfect color matching or allows you to paint your car whatever color you want!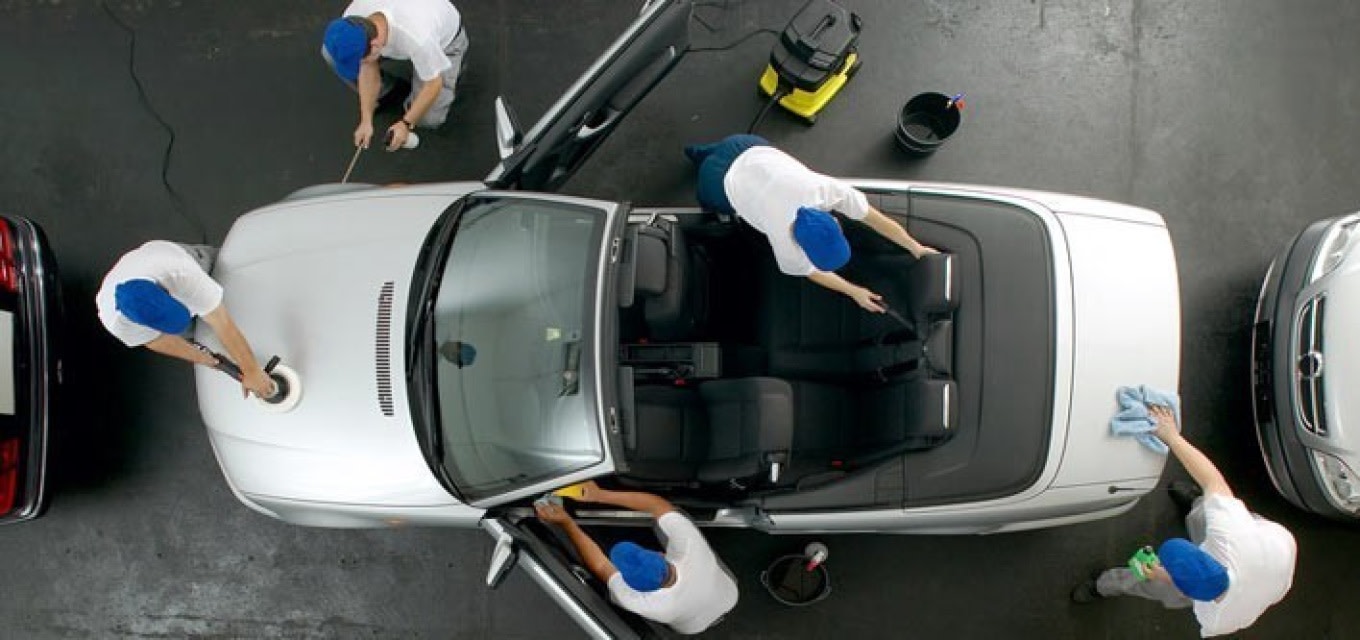 Waikem Detail Center
The Waikem Detail Center is our latest addition to the family. The same people who get Waikem's new and used cars lot-ready are now restoring your vehicle to its factory appearance! The Waikem Detail Center offers affordable auto details in prices ranging from $89 to $249.
We even have a-la-carte and special options for pet hair removal, cigarette and cigar smoke removal, stain removal or small clean up.
View our options and schedule a detail today!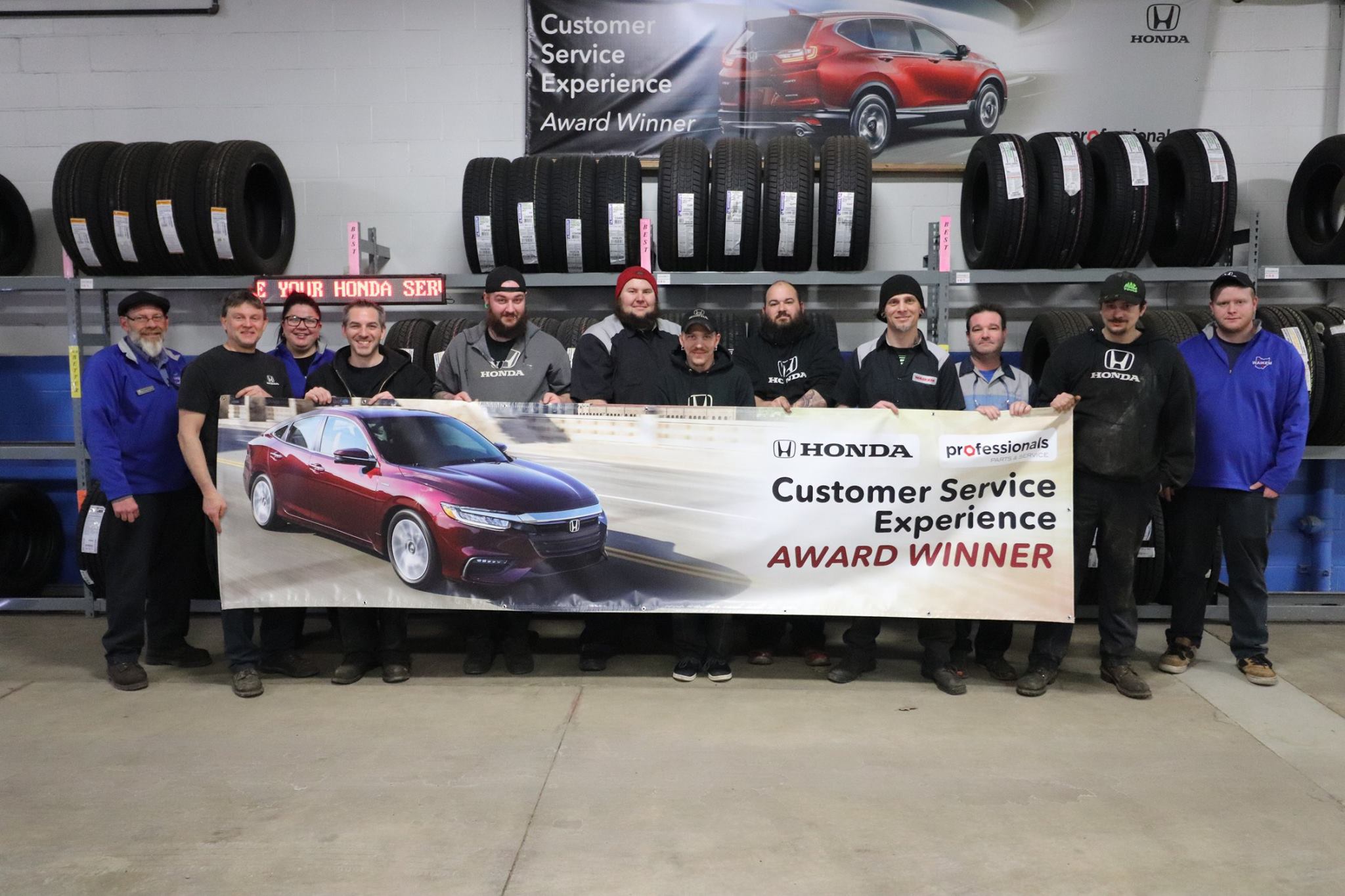 Waikem Parts Departments
The expansive automotive parts departments carry everything you need in Canton and Massillon. We have the right part for your vehicle at a price you can afford.
In the Community
The Waikem family supports Canton and Massillon and gives back to the community. We support many local charities including:
Perry Rotary Club
Perry Township Fire Department
Perry Township Police
Jackson Township Police
Second Chance for Animals
Aultman Hospital
Massillon High School Baseball
Jackson High School Baseball
Tuslaw Elementary
Stark Parks
Stark County Library
Pathway Caring for Children
Perry Township Rotary Club
Toys for Tots
And many, many more!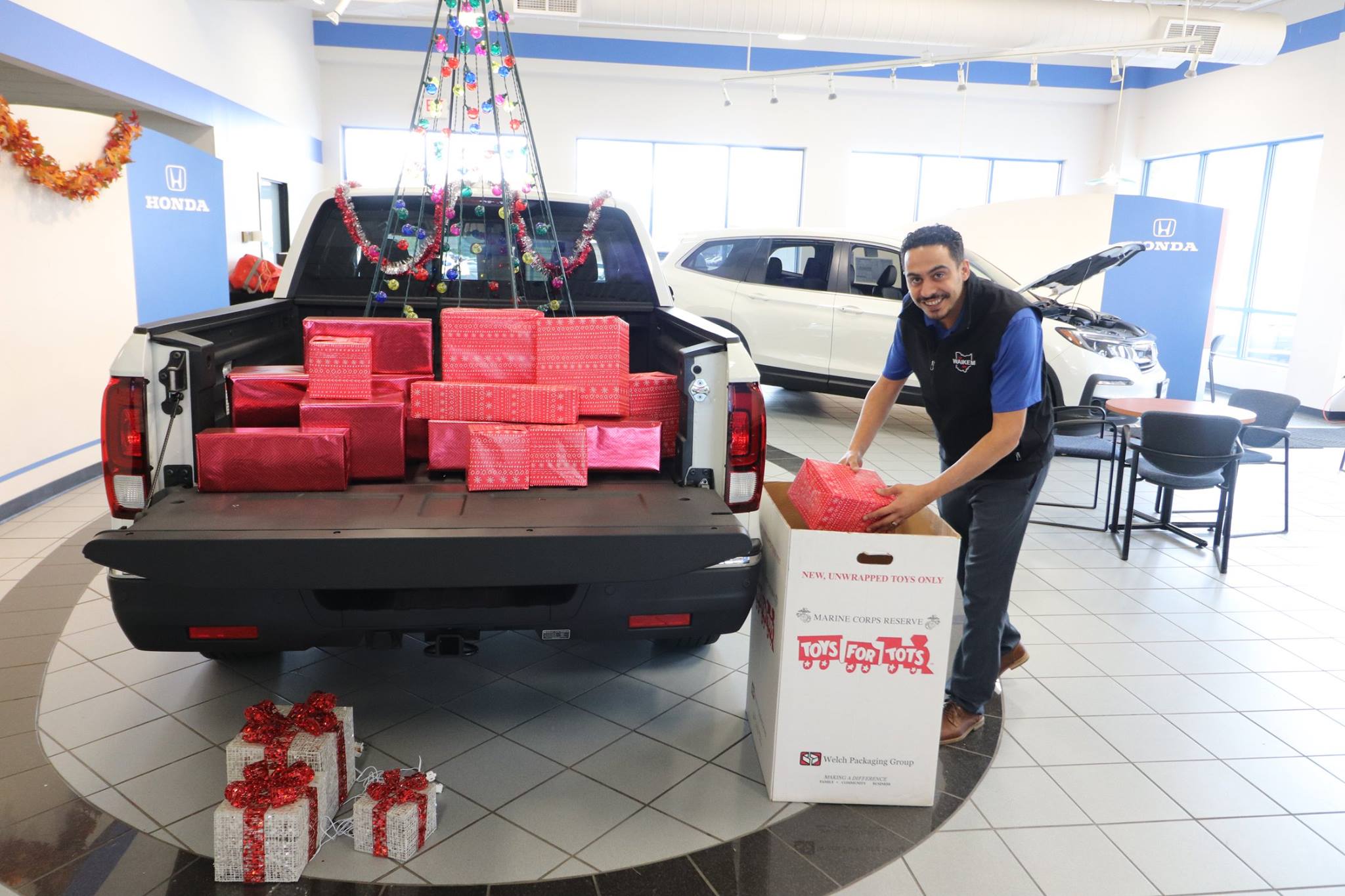 The Waikem Auto Family has been locally owned for more than 70 years, and we don't see that changing any time soon. The third generation of Waikems play a significant role in the day-to-day operations, and the fourth generation is growing up fast!
Supporting local business has never been more important. When you spend your money at Waikem, you're reinvesting the community. Everyone and everything is local with Waikem! You support local restaurants, local craft stores, local clothing shops, local performing arts group and local athletics, please support Canton and Massillon's local car dealership and shop the Waikem Way for your next new or used car, truck, van or SUV!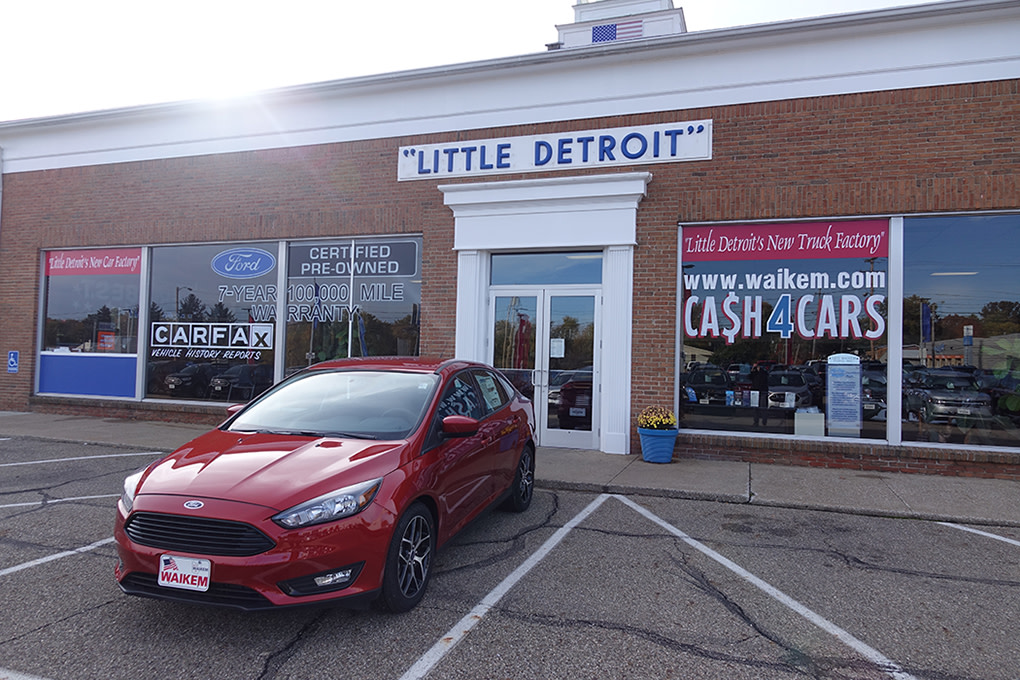 Whether you are looking for a new or used Ford, Honda, Hyundai, Kia, Mitsubishi, or Subaru car, truck or SUV, you will find it here. We have helped many customers from Akron, Barberton, Wadsworth, Canal Fulton, Canton, Cuyahoga Falls, Dover, Green, Hartville, Massillon and Medina find the Ford, Honda, Hyundai, Kia, Mitsubishi,or Subaru of their dreams!
We know that prospective customers are extremely well educated when researching their next vehicle. Waikem Auto Family has made it easy to get all the available vehicle information so you can spend less time researching and more time enjoying your purchase. Check out our new specials and used specials for additional savings on your next vehicle.
As a premier Ohio Ford, Honda, Hyundai, Kia, Mitsubishi, and Subaru dealer, we have a huge selection of new and used vehicles from which to choose. Waikem Auto Family online and offline customers enjoy special vehicle offers every day. We offer Ford, Honda, Hyundai, Kia, Mitsubishi, and Subaru service & parts, an online inventory, and outstanding financing options, making Waikem Auto Family the preferred dealer for Akron, Barberton, Wadsworth, Canal Fulton, Canton, Cuyahoga Falls, Dover, Green, Hartville, Massillon and Medina Ford, Honda, Hyundai, ia, Mitsubishi,and Subaru buyers. Ready to set up a test drive? Visit our Massillon Ford, Honda, Hyundai, Kia, Mitsubishi, Subaru dealership in Massillon, OH today!